Production Records!
Since our last update two weeks ago we have:
Built and shipped an additional 124 ZBoard 2 units
Completed pre-production tasks to get us ahead of schedule by the end of this week
Launched the first phase of our new website
Production in Full Swing
Our shop has been humming with production over the last 2 weeks. 
Last week we set a record with 71 boards shipped in a single day - we spray painted over our old record on the fence!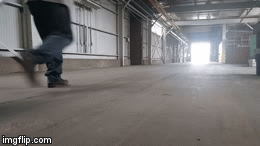 Pre-Production 
As we are building and shipping boards we are also completing pre-production tasks for the next week's boards. Due to our extensive pre-production work I expect to set a new shipping record at the end of this week (ending Friday March 24).

Follow Up (3/27): We shipped an additional 71 boards on Friday, March 24th.
Updated Delivery Schedule
By the end of this week we expect to be ahead of schedule having shipped not just all boards purchased in January and February 2015, but also March and some of April.**
Here is our latest schedule: 
| | |
| --- | --- |
|  Date of Original Order* | Projected Shipping Date |
| February - March 2015** | March 24 |
| April - June 2015** | March 31 |
| July - August 2015 | April 7 |
| September 2015 - January 2016 | April 21 |
| February 2016 - August 2016 | April 21 |
| September 2016 - March 2017 | April 28 |
| International Orders | Starting April 28 |

This above estimate is our rough projection at this time and it is subject to change. Orders from Canada and Mexico are not considered to be international in this schedule.
*If you first ordered on Indiegogo, use the date of your Indiegogo backing, not the date when you received your 4 digit website order number. If you originally ordered through our website, use that purchase date. Note that this list only applies to US, MX, and Canada orders. All overseas international orders will ship together.
**Follow Up (3/27): We have now shipped 95% all Blue models (except for units we still have questions about) through June 2015. We have 27 more Pearls ordered in February 2015 still to ship. 
Phase 1 of our New Website is Live
The first phase of our new website is now complete and published. Check out the front page here.
The next phases will include our parts store, apparel, how-tos for maintenance, FAQs, your pictures and videos from the field, and much more.
Customer Pictures and Videos
Its been great to see customers' pictures coming in. Here are some of our favorites:
A custom underglow set up by John in CA
An unboxing video by Tim in Washington
A stylish shot from Jay in California
 Kamel riding by the beach in San Diego
Assorted photos from #ZBoard on Instagram
From the Founders
Its been awesome watching our pace of production pick up and to see more and more of our community finally get their boards! For those of you who have boards, send us pictures and videos and we'll feature them in this blog and on social media. For those of you still waiting we sincerely appreciate your patience - the board will be worth the wait. We can't wait to get you riding.
Sincerely,
Ben, Geoff, and the ZBoard Team