Z2 Decks
One of the most exhausting and rewarding elements of the Z2 has been the deck for the Z2 Pearl. Combining exotic veneers, top and bottom CNC cuts, multi-color graphics, and clear grit, the Z2 Pearl deck may be one of the most involved wooden skateboard decks ever made.
To give you an idea of the complexity:
1) The internal layers are cut in Canada then shipped to Arkansas for milling, then shipped to California.
2) The top layer is an exotic veneer that comes from Bolivia, is shipped to Illinois for milling and matching (which I'll discuss below), then shipped to California.
3) Once all plies are in California, the top layer and internal layers are then glued, pressed, CNC cut, sanded, and applied graphics.
4) Once completed, the decks are sent to another facility for see-through grit application.
5) The decks finally arrive at our facility.
Veneer Selection
We looked at dozens of different veneer options including Walnut, Teak, Maple, Afromorsia, Koa, Alves, Cherry and more.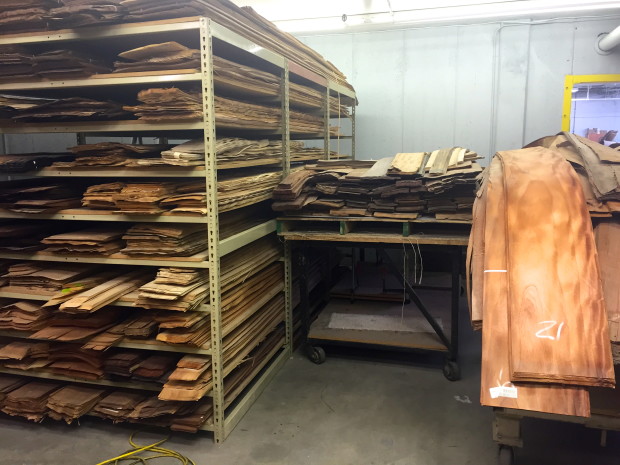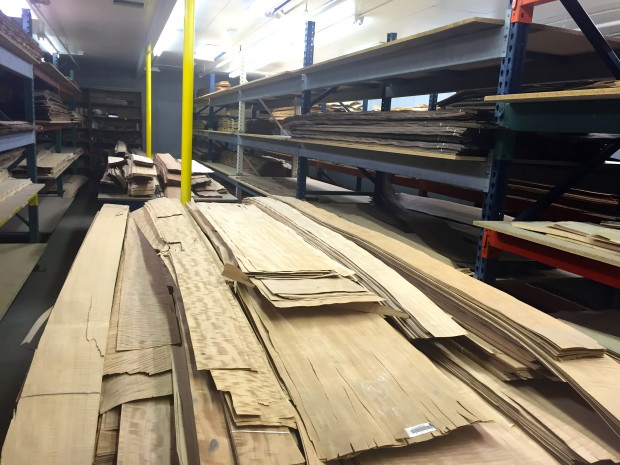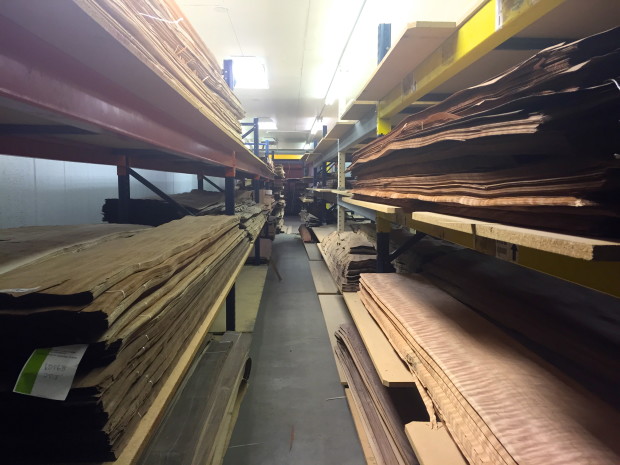 We selected several options that fit the styling and price range we were looking for. We learned that our 12" width (the size of the mold, not the deck itself) was wider than our desired veneers came in, so "matching" – where two veneers are "stitched together – was necessary.
Matching
We began looking into the following matching methods: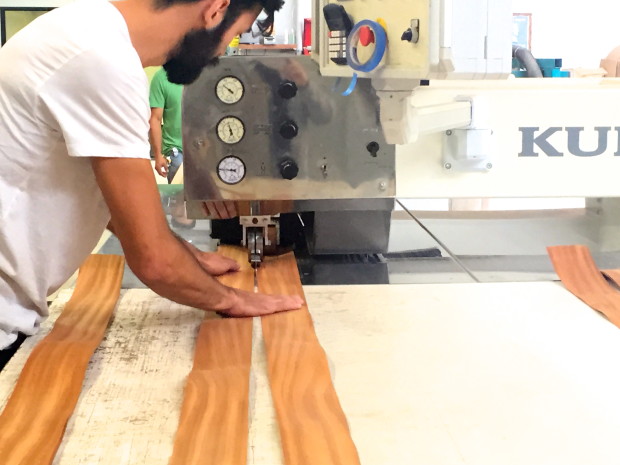 Book Match:
Every other piece of veneer is turned over so adjacent pieces (leaves) are "opened" like pages of a book.

Slip Match
Adjoining leaves are placed (slipped out) in sequence without turning, resulting in all the same face sides being exposed.

Random Match
Veneer leaves are placed next to each other in a random order and orientation, producing a "board-by-board" effect in many species. Interestingly, this is the most expensive option.

We felt that book match fit our board the best and moved forward with samples.  
Samples
We purchased book matched samples of Goncalo Alves, Teak, Afromorsia, Rosewood and more.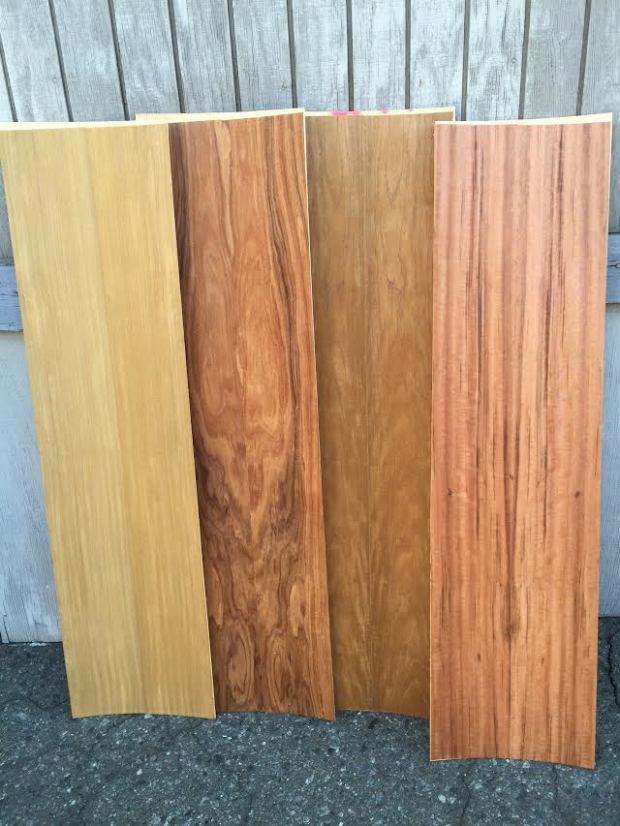 These were cut, matched, and sent to our deck manufacturer, where they were glued to the Canadian Maple internal plies and pressed into shape.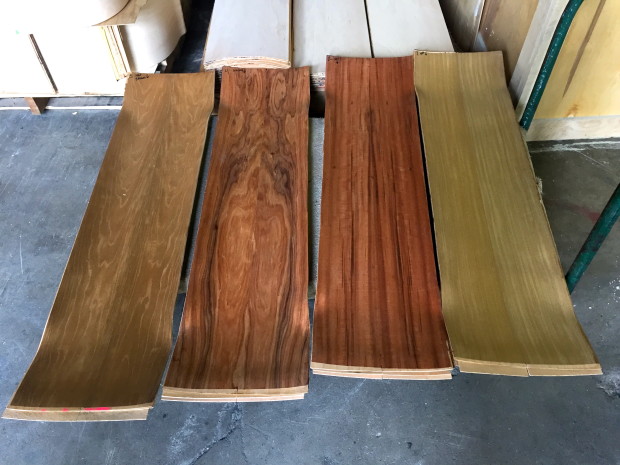 Once CNC and sanding was completed, the decks were sent up to us for final approval of cosmetics and rideability.
Hundreds of these veneers and decks are currently in process and we'll have pictures of the production decks soon.
Note - Production of Z2 Blue decks are already underway as well.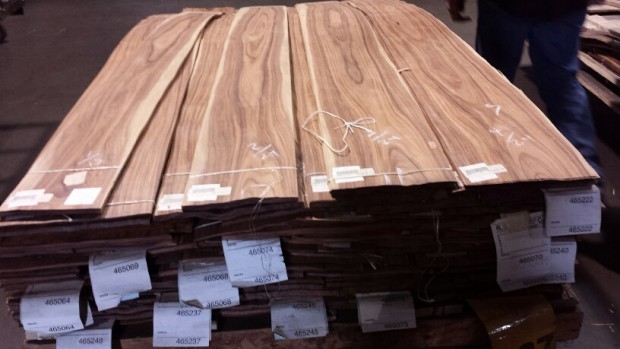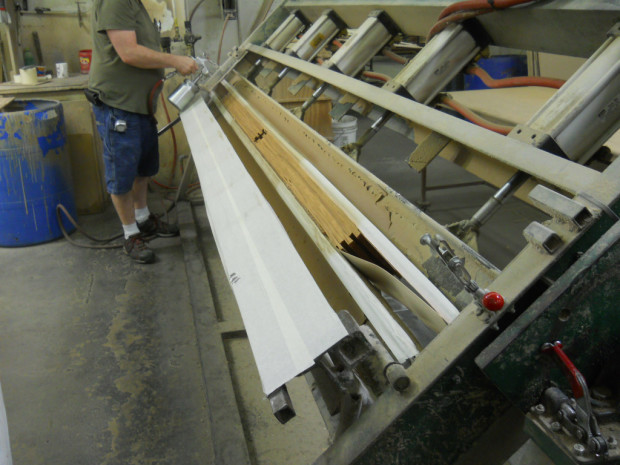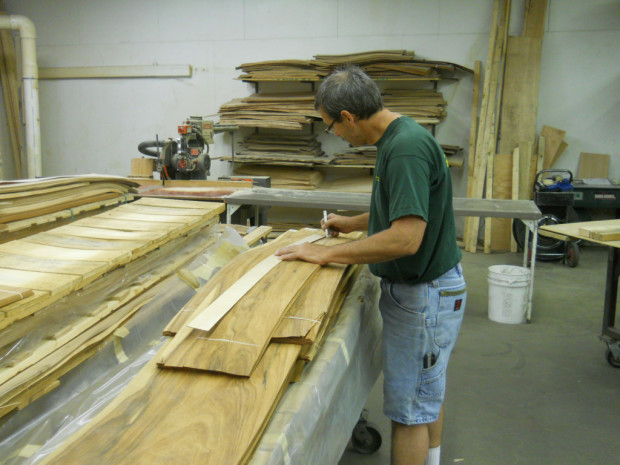 Thanks again for your support and we can't wait to get you riding!

Regards,
Ben, Geoff and the ZBoard Team